Here at Curtains & Blinds In London, we pride ourselves on supplying premium quality curtains and blinds to our customers across the capital. We also understand that it is the finer details that can make such a difference to the overall look of your window and surrounds. That is why we have taken the time to select some of the most beautiful, robust and affordable poles, tracks and fittings for our range. It means you can match your curtains perfectly with stylish accessories that will look wonderful, and which give you total peace of mind that your curtains are supported and secure.
From traditional and ornate designs through to more contemporary styles, we offer an extensive selection of curtain accessories to choose from. These fittings are a feature by themselves, and will add elegance and interest to your already beautiful curtains. As with all aspects of our service, you can choose your poles, tracks and fittings from the comfort of your own home at the same time you choose your curtains. We can also help if you would like to upgrade accessories in your home, but keep your curtains as they are. It's all part of our expert service.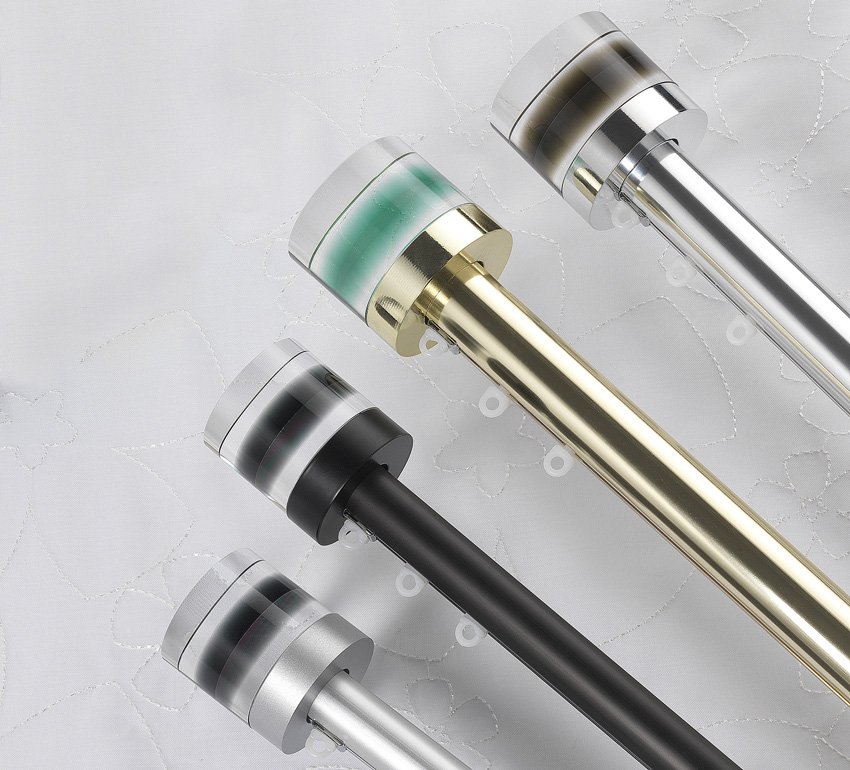 Beautiful accessories at your fingertips
Why not take a look at our website gallery to see our poles, tracks and fittings in place alongside our curtain range? It's amazing what a difference these features can make to the overall look of your curtains, and we also offer a range of tie-back hooks and matching tie-backs. Our customers have been delighted with the service we offer, and we would be very happy to arrange a convenient appointment in the comfort of your own home.
Little details that make a big impact
New curtains and poles can really transform a room, whether you need vibrant curtains for a child's room, or you are looking for elegant and chic curtains for your dining room. Thanks to the diversity of our range, we give you the freedom to choose the perfect accessories at a price you can afford, and without setting foot outside your home or business premises. Take a look at our gallery today to see some of the fabulous styles we have available.