When you are looking for new curtains in Islington, save yourself the time and hassle of visiting shop after shop by booking a private consultation with our curtain experts. We have years of experience, and we would be delighted to show you our extensive portfolio, and our wonderful range of fabrics. Besides the time you save, there are many benefits to booking a consultation with Curtains & Blinds in London.
Firstly, this service is convenient, but it also allows you to match our fabric swatches with your existing décor, or to get an idea on colour schemes if you are planning something completely new for your home.
We offer a wide range of curtain designs, and because we measure accurately for you, you can be sure that your curtains will fit perfectly. We do everything for you in fact, from measuring to making to fitting, and every service we offer is completed to the highest possible standard. Our curtains in Islington really are some of the best around, and we would be delighted to arrange an appointment at your convenience.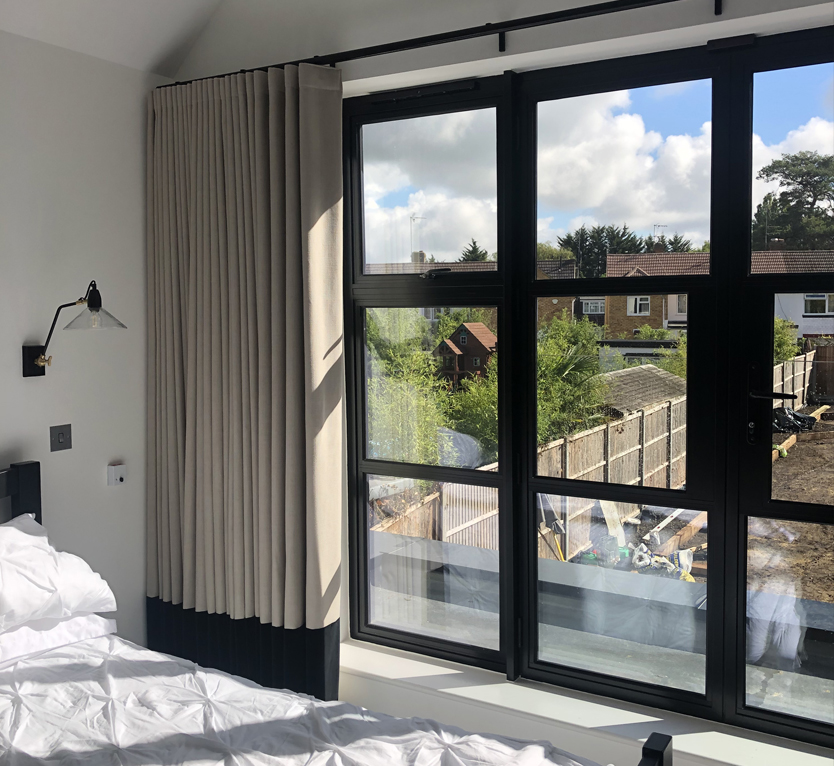 Transform your home with curtains in Islington
We make shopping for curtains an enjoyable experience, and you don't need to leave the home once in the process. We will show you our wonderful designs and our range of fabrics and accessories, and we can also give you advice on the best curtains to suit your needs. Whether you are looking for blackout curtains or sheer curtains, we have something to suit any room and your personal taste.
In addition to creating beautiful made to measure curtains in Islington, we can also supply made to measure blinds to complement your curtains, and fabulous accessories such as poles and tiebacks. Our team has years of experience in curtain manufacture, and you can be sure that your curtains will be made to the highest possible standard and to your exact measurements.
Book your consultation today
Why not get in touch with our friendly and helpful team today to find out more about our range of curtains and blinds, and to arrange your own personal and completely free consultation? We will never pressure you, and will simply leave you with our cost effective quote to consider in your own time. Take a closer look at our curtains in Islington today. We are confident you will be delighted with the results.